This is Schriever basing in Colorado Springs.
It's a maximum security military installation.
This Denver's base without a runway. It's the home of the global positioning system.
这个丹佛基地,没有跑道。这里是全球定位系统的老家。
Half an hour late and we're quickly taken under the wing of Major Bandit Brant.
迟到了一个半小时 我们被迅速置于大盗布兰特 (指:军队的徽章)的保护下。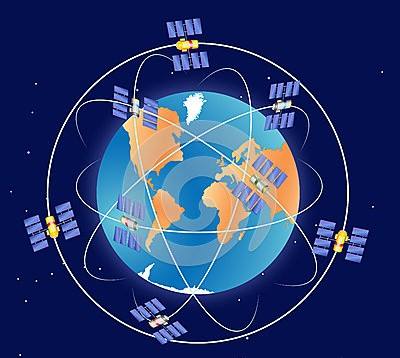 Gentlemen. Yes, sir.
Well, welcome to the second space operations squadron, give you a tour as we walk down through here.
欢迎来到第二太空作战中队,旅行随着从这里往下走开始。
It's from this one room that the whole GPS network is controlled.
Running the floor today is Captain Chris Maddocks.
You must have the biggest impact of any military crew in the world on ordinary people.
你必定在对普通老百姓来说,有着世界上所有的军人的最大影响力。
Typically, civilian users aren't really our first thought, because I'm a war fighter.
通常情况下,民用用户绝对不是我们优先考虑的,因为我是个军人。
We think bombs on targets, planes landing safely.
Soldiers not getting lost in the desert.
But secondary to that, we do think there are people using what is it, Sam Sam or Tom Tom?
然而次要的是,我们会考虑到正在使用的人们,不管是张三或是李四?
Tom Tom. Tom Tom. All these users have the ability to get from point A to point B because of what we do.
张三李四。所有的人都能够由于我们所做的,从A到B。
The global positioning system works by using a fleet of satellites orbiting the Earth.
It's these satellites that are ultimately controlled by the American military.
How many satellites are up there?
We have 31 satellites up in the constellation. Minimum is 24 satellites.
So, you can afford to lose seven of them?
Hopefully not. On your watch, particularly. Hopefully not.
来源:可可英语 http://www.kekenet.com/Article/202005/609573.shtml